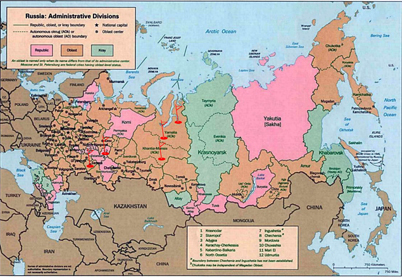 Oil Tech Company – is a Joint Venture Company between "Samara EOR & WO Co." - one of the largest independent oilfield servicing companies in Russian Federation, a specialist in providing integrated service solutions for the oil & gas industry, with 25 years of experience in its field and Riyada Investment (Baharain), a subsidiary of the Riyada Group, a renowned Investment house in the Middle East with diversified strategic Investments throughout the energy sector.
Oil Tech Company was founded to provide comprehensive oilfield services, to develop and implement the latest technological solutions in the oil and gas industries of the MENA Region, as also to supply superior equipment, tools and materials from its partners, the largest and most valued manufacturers of high-quality oil and gas equipment in the Russian Federation and also on a global scale.
The company's objective is to develop and implement the latest Technological solutions in enhanced oil recovery and stimulation, well service and work-over operations, Side-tracking, as well as engineering and consulting
A number of our Integrated solutions in oil and gas field services are listed below:
Preparation and laboratory testing of chemical agents used in oil production.
Engineering services in mechanical / chemical reservoir stimulation Techniques.
Research and development work.
Field engineering support in Technology integration.
Provision of services using own equipment workforce.
The Company's Technological solutions have been applied and used by many of the leading global oil & Gas companies such as; SURGUTNEFTEGAZ, GAZPROM, ROSNEFT

Personnel
The Company's highly qualified and experienced personnel consists of about 3000 employees.
The Company has 56 working crews including:
32 Work-over crews;
14 Side-tracking crews,
10 EOR crews;
250 Units of special machinery.
All the crews are equipped with modern work-over rigs, equipment and instruments.
There are four ( 4 ) Maintenance Bases in different regions of activities with all necessary facilities for supporting the main Company's activity.
Most of the employees have been trained on special courses in leading Technical schools and universities in Russia as well as abroad.
About 45% of Company's employees have got higher education in Technical Universities and Institutes.
The Company's staff has amassed significant experience in geological analysis and reservoir engineering. Knowledge of physical and chemical properties of agents and experience of successful use of Technologies in a variety of geological field conditions are essential to achieving high-level performance on the way to an ultimate end.